Diary
We left Córdoba in the morning and arrived in Ronda. The weather was agin fantastic and so was the landscape. We will most certainly do this trip again. … and take more pictures too. It was just too much to take in really.
Ronda is very nice, and steep. I hit my personal best on the step counter. We both were happy that we brought good walking shoes.
Images
© Thomas Züllich
Google and/or Wikipedia information *
Ronda is a mountaintop city in Spain's Malaga province that's set dramatically above a deep gorge. This gorge (El Tajo) separates the city's circa-15th-century new town from its old town, dating to Moorish rule. Puente Nuevo, a stone bridge spanning the gorge, has a lookout offering views. New town's Plaza de Toros, a legendary 18th-century bullring, is one of the city's most recognizable landmarks.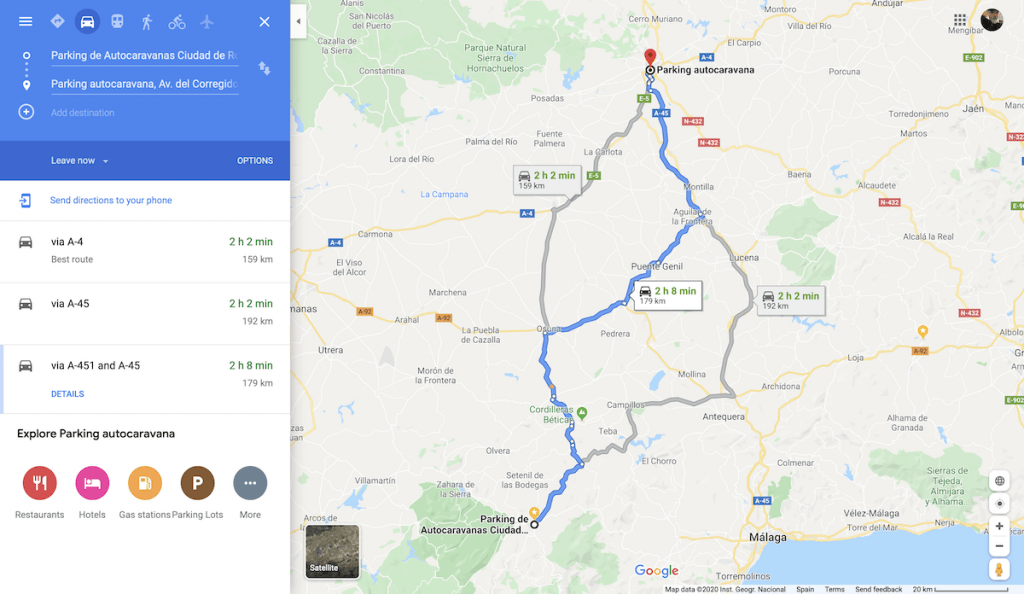 Disclaimer – This blog is a personal diary without any commercial interest. Even though my mother tongue is German and my daily language Norwegian, it is written in English so many can understand it. If it helps planning your own adventures even the better. Feel free to leave comments or get in touch via email. Please respect the copyrights of my images. *Copyright for other linked pages and services (Google Maps, Wikipedia etc.) is in the ownership of the respective websites.