So last winter I spent a good deal of time in Spain. Konstanse joined whenever she could as well and we had some great times on the Motorcycles. The guys I befriended in Spain were fabulous and showed us the local tracks and twisty roads.
Back in Oslo I started planning the April tour. I left my trusted GS Adventure in Alicante and plan to pick it up on April 1st. I found a fantastic routing software on the net. It is called kurviger.de and works like a charm. I had used this tool many times before when it was flagged under Motorradplaner.de. Now with the new design one can also switch the language of the interface, which is nice. The tool is super fast and allows to change the road typology from straight to super twisty. Exactly what I need.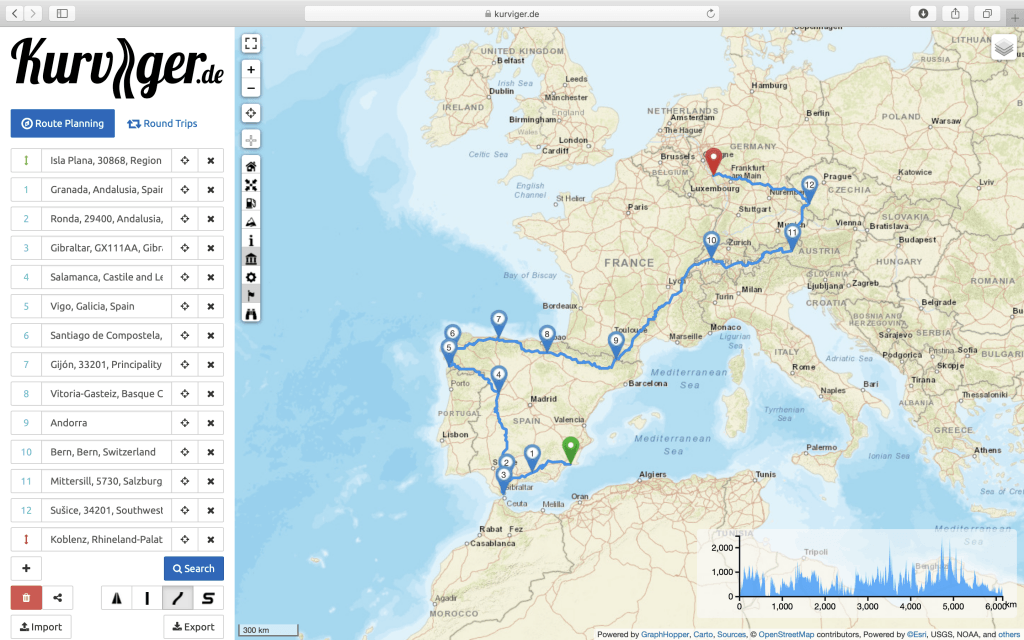 So that is the rough planning stage 1 from Alicante / Isla Plana to Koblenz so far. I calculated that my tyres are worn out when I get to Koblenz and I also need to have the 50.000km service performed.
The coming days I will to go into the details and see what sort of milage I can manage on a daily basis. I don't want to drive more than 4 hours a day. The rest is for seeing the sights and taking pictures and filming.
Besides this I beefed up on my Photo gear and made it better and more compact, but that will be a new blogpost.