or – the first post on my new website …
I will be sharing photographic journeys on my page. I travel quite a bit and get around. Travelling is motivated by an interest in meeting different people, getting new impressions and to broaden my horizon.
The camera is always with me in one form or another. Mostly I shoot with my 5D and various lenses. While riding my motorcycle I also have the GoPro running.
I'm trying to spice things up with some drone footage as well. Having an eye in the sky is pretty amazing. I use the Dji Mavic Air for stills and video.
After a few months in Spain I am now home in Oslo for e few weeks to prepare for a long trip through Europe. The Motorcycle is still in the Alicante region and I will fly down there on April 1st. I will then ride from Alicante around the Iberian peninsula, through France, Czech republic and Germany towards Oslo. All in all around 8000 km. The coming posts will be about the preparation and the trip.
Back to todays topic. The conditions in Spain were mostly sunny, blue sky and a lot of hard light. In Oslo its damp, humid and misty … which is fascinating in a mysterious way. I tried to capture that mood with a few pics at the ferry docks.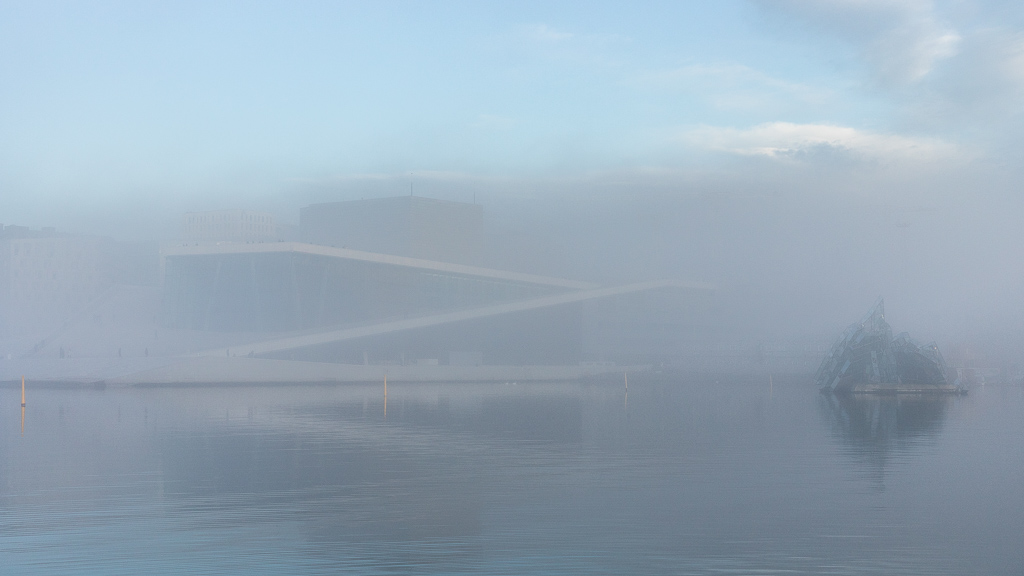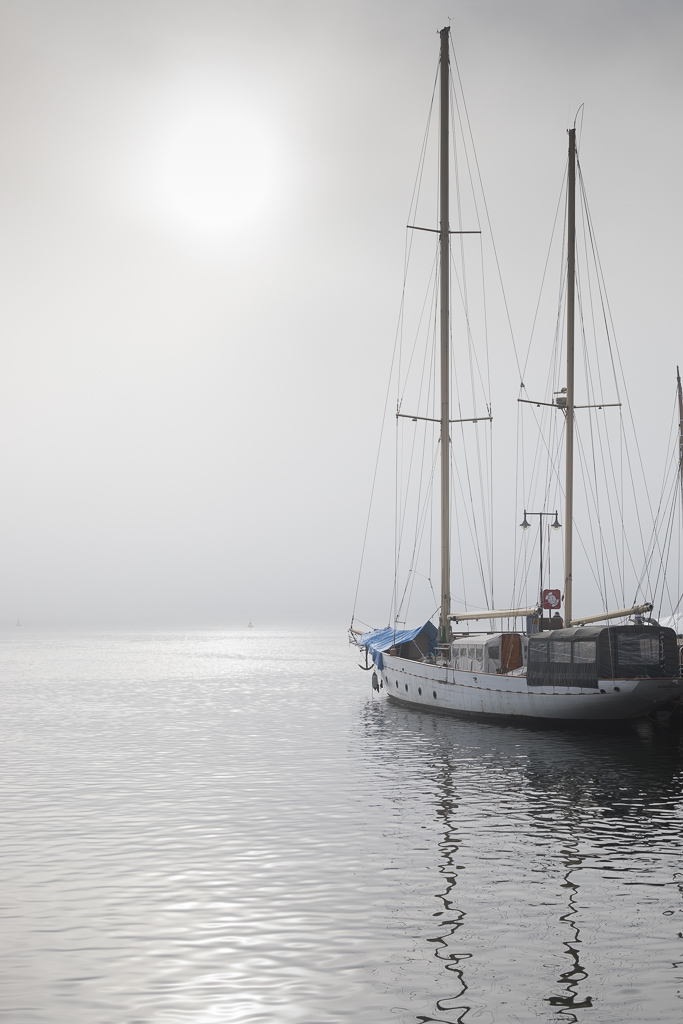 A cozy food hall can be found right by the docks. In those grey days it is an amazing contrast to the silent and misty mood outside. It is like stepping into another world. One can find street food from Morocco, Ethiopia, Japan, Mexico, India and also Norwegian pancakes are sold there. Delicious meals and snacks prepared right in front of your eyes. The chefs aren't intimidated by you looking closely, rather the opposite. Proud masters of the art of food.