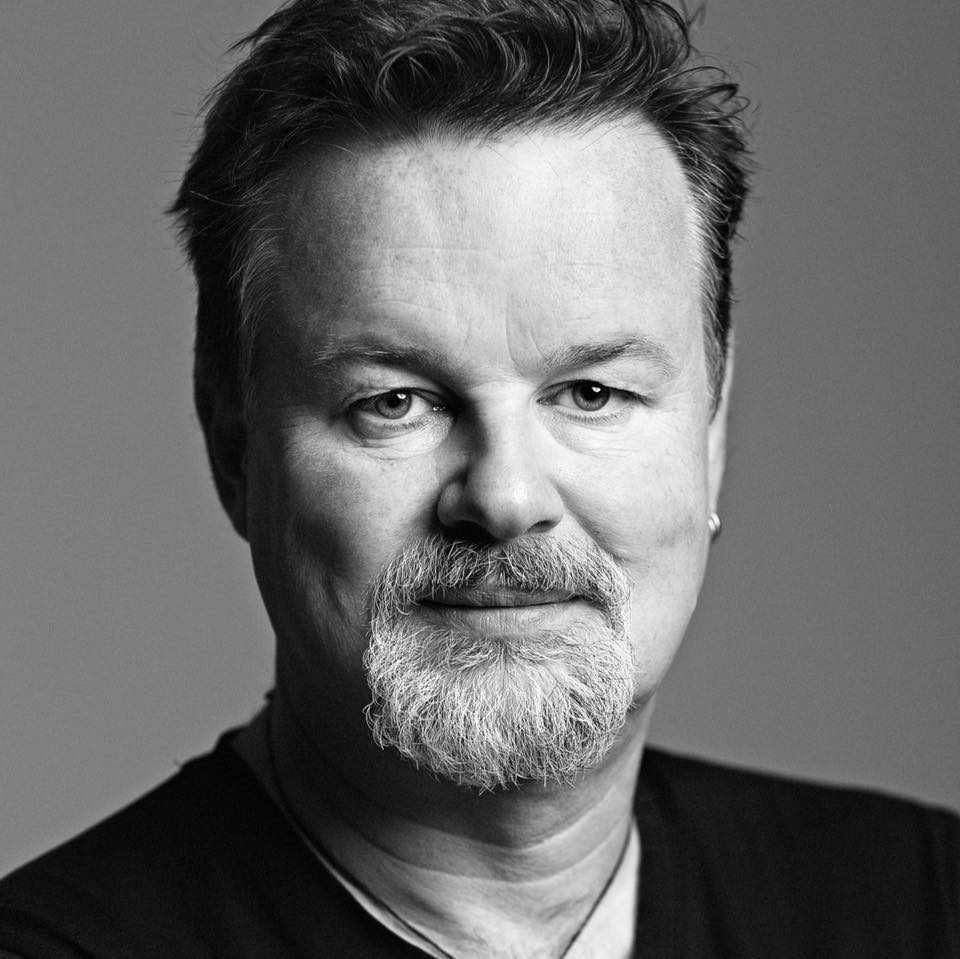 Tysk, født 22.09.1963 i Koblenz, Tyskland
Profil
Høy kompetanse innen markedsføring og kommunikasjon, og forståelse for sosiale medier og web-kommunikasjon. Lang erfaring og interesse for økonomi og regnskap og kostnadsanalyse. Høy kompetanse innen profesjonelle lydsystemer.
Lang og bred erfaring innen salg og markedsføring med flere års erfaring som selger. Karismatisk og omgjengelig, og elsker å drive med nettverksbygging. Spesiell god innen relasjons-salg (B2B).
Erfaring
siden 2019 – Skålestrømmen Fly Fishing
siden 2016 – selvstendig (freelance) CEO & foreleser for rational acoustics scandinavia, Oslo
2014-2016 – acoustic consultant, Brekke & Strand as
2012-2014 – specialist electroacoustic, COWI as, Oslo
2010-2012 – Director of Marketing, LydRommet as, Oslo
2007-2009 – project manager, KAM, eventech scandinavia, Stockholm
1993-2006 – managing director (CEO), Meyer Sound GmbH, Germany
1991-1993 – director of sales, DUDDA AUDIO SYSTEMS, Germany
1988-1991 – shop manager, DRUMS ONLY, Germany
Utdanning
1986-1988 – Prosound Music Center, Kaufmann (sales assistant)
1982-1985 – Josef Thönnissen, Othpädietechnik
1970-1981 – Johannesgymnasium Lahnstein
Nøkkelkompetanse
Forretningsorientert og operativ, med strategisk blikk og god kommersiell forståelse. Tydelig kommuniserende, motiverende og inkluderende lederstil, med høyt energinivå. Svært engasjert, kreativt og orientert mot mål og er flink til å søke innflytelse. Søker aktivt nye kontakter og er svært utadvendt.
Høy kompetanse innen profesjonelle lydsystemer på internasjonalt nivå. Spesialkompetanse i analyse og innjustering av store og medium PA anlegg.
Mer enn 20år erfaring med tokanals FFT målesystemer (SIM System II, Smaart) og ettertraktet foreleser i faget.
Språk
Tysk – morsmål
Engelsk – flytende og forhandlingssikker
Norsk – flytende og forhandlingssikker
Fransk, Dansk og Svensk med gode lytte- og lese-evner
Referanser
bedriftscoaching, markedsføring & web-design inkl. grafisk utforming, foto og video
lydsystemdesign og justering, kundesupport og salg
Norges Musikkhøyskole, Oslo, Norge
Kristianslyst Skole, Stavanger, Norge
Gasteig Philharmonie München, München, Tyskland
Staatstheater Stuttgart, Stuttgart, Tyskland
Badisches Staatstheater, Karlsruhe, Tyskland
Festspielhaus Worms, Worms, Tyskland
Friedrichstadt Palast, Berlin, Tyskland
Staatstheater Saarbrücken, Saarbrücken, Tyskland
Stadttheater Ulm, Ulm, Tyskland
St. Pauli Theater, Hamburg, Tyskland
Theater der Stadt, Trier, Tyskland
Buddy Holly Musical, Hamburg, Tyskland
Herr der Ringe Musical, Berlin, Tyskland
Tabaluga Musical, Oberhausen, Tyskland
Estrel Convention Hotel, Berlin, Tyskland
Konsert & Kongress, Linköping, Sverige
Kulturhaus Lüdenscheid, Lüdenscheid, Tyskland
Stadthalle Landau, Landau/Pfalz, Tyskland
Musikclub Harmonie (WDR Rockpalast), Bonn, Tyskland
Wedau Stadion Duisburg, Duisburg, Tyskland
Cloetta Center Linköping, Sverige
EXPO 2000 Hannover, Hannover, Tyskland
Marius Müller Westernhagen Open Air Tour, 1999, Tyskland
Schürzenjäger open Air, Mayerhofen, Austria (40.000 publikum)
Arena of Sound, Stuttgart, Tyskland (20.000 publikum)
Rock am Ring, Nürburg, Tyskland (90.000 publikum)
Rock im Park Nürnberg, Tyskland (80.000 publikum)
Loveparade Berlin 2006 (over 1 miljon publikum)
Styremedlem i AES – Norwegian Section 2013-2019
Forfatter
sosiale medier
Facebook – https://www.facebook.com/tz2oslo
Youtube – https://www.youtube.com/c/ThomasZüllich